Am 27.April 2009 erscheint das neue The Audition Album. Das Selbstbetitelte Album der Emo/Pop-Punk Band aus Chicago erscheit via Victory Records. Das "Self-Titled Album" dürfte nicht nur bei eingefleischten The Audition hörern anklang finden.
Cover: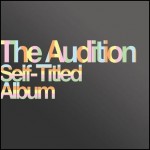 Track List?
The Running Man
The Way You Move
My Temperature's Rising
Everybody Is Someone Else's Secret
Stand On Your Feet
It's Gonna Be Hard [When I'm Gone]
Over My Head
Love With A Motive
Los Angeles
Sign. Steal. Deliver.
Links: